Meet Our Team
Thaddaeus Biediger

from

Premier Roofing and Contracting
Title:
Owner/President
Hometown:
San Antonio
With over 8 years of experience, working passionately in the in the San Antonio area, Thaddaeus Biediger established Premier Roofing and Contracting to serve the community better than ever before. To learn more of Thaddaeus's competence and success within the industry, click here to view the complete article that 'Small Business Trendsetters' commissioned, realizing this is an Entrepreneur and Contractor you should know.
Videos from projects I was involved with: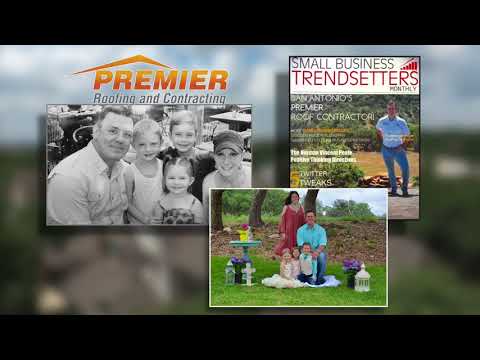 Awarded 2017 National Award Winner on Best...
Premier Roofing and Contracting has been given the honor of being named a 2017 National Award Winner on "Best...
Watch Video
Related Videos